Helping COVID Heroes Fund
Directly relieve the debt of those working on the front lines of the pandemic and those facing financial hardship resulting from the COVID induced economic downturn.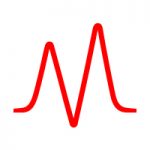 Campaign Created By
RIP Medical Debt
The Helping COVID Heroes Fund is focused on American healthcare workers and emergency responders like nurses, home health aids, pharmacists, social workers, hospital technicians, the National Guard and others working on the front lines of this pandemic. It also benefits those facing financial hardship resulting from the COVID induced economic downturn.
Funds donated to the Helping COVID Heroes Fund will be used to identify, buy and abolish the medical debts of healthcare professionals and other first responders working across our country's emergency response infrastructure to support their heroic efforts in this time of crisis.
At the same time, we will also continue to abolish the medical debts of families facing financial hardship during this significant economic downturn to shield them from financial ruin.
This fund has no fundraising goal because of the sheer magnitude of how many millions of Americans are in need of financial support given this unprecedented pandemic. The amount of debt you can relieve and the number of people you can impact through this fund is practically unlimited.
Why did we create this fund?
The Covid-19 pandemic has shed light on the critical, irreplaceable role our country's healthcare workers and first responders play in protecting our health and well-being.
Healthcare providers are working around the clock with poor provisions for their own safety. Home healthcare workers, who frequently drive long distances for poor wages to care for our elderly and infirm, are still performing that physically demanding work in this newly dangerous pandemic environment. The national guard and other branches of the military have been called on to prop up make-shift hospitals and provide a range of emergency services. As a demonstration of our profound gratitude to those showing up day after day on the frontlines of this crisis, RIP Medical Debt has set up a special fund and campaign to target and eliminate their medical debt.
On top of all the extra precautions and rampant fears related to self-preservation in this cloud of contagion, American families are facing severe financial stress due to unprecedented job loss. RIP Medical Debt appreciates the outsized impact COVID-19 has had on so many low-income workers who have lost their jobs and have little to fall back on. That is why we are also focused on relieving the medical debts of these resource strained families. Alleviating their medical debts will support their financial well-being and ultimately help propel the economic recovery of our communities.
Who does this help?
RIP Medical Debt has reviewed thousands of job titles, professional licenses, and union affiliations directly related to healthcare, first responders and service fields. We have added that data to our portfolio selection process and are now able to focus our debt relief efforts on them.
Our approach enables the average person to remove the medical debt burdens overwhelming others for pennies on the dollar. By combining donations we are able to buy large amounts of debt in bundled portfolios, millions of dollars at a time at a fraction of the original cost.
RIP has already identified more than $70 million in unpaid, un-payable medical debt belonging to those in healthcare/first responder roles as identified by union membership or professional license — and the nonprofit is actively looking for more qualifying accounts. After those debts are paid, RIP will use raised funds to relieve debts belonging to those in the service and hospitality industries, who have been disproportionately affected by the pandemic. Finally, the fund's third tier of relief will go towards financially struggling families in those areas hit hardest by the coronavirus.
Why Contribute?
While we can't buy and relieve COVID-19 related healthcare debt yet, it is critically important to remove all medical debt from the backs, and credit reports, of those with the most exposure to this virus (healthcare workers, first responders) and those who've lost their economic stability. RIP Medical Debt will, of course, gladly purchase and relieve COVID specific debt when it becomes available, but for now we are focused on removing the pre-COVID debt burdens of those sacrificing the most at this moment.
Will you please make a gift today to show your gratitude to our nation's emergency crisis workers and express solidarity with those who could use any extra financial assistance during this extraordinarily challenging time?
What should I do to avoid COVID medical bills?
Any Illness can cause financial shocks. This is especially true for novel coronavirus disease, COVID-19.
We have created a guide with tips for things you can do to reduce your risk of generating unpayable medical debt
---
Campaign Support Recipients
Healthcare Professionals
Nationwide
Frontline Workers
Nationwide
Recent Donations
Anonymous

just donated $574.79

Jonathan G.

just donated $369.44

Anonymous

just donated $51.49

Rose M.

just donated $250.00

Lisa M.

just donated $102.77

Candace G.

just donated $358.06

MARY A.

just donated $18.00

Sameera A.

just donated $100.00
---
How RIP Works
You make a donation
With every donation, RIP uses its precise data analytics to pinpoint the medical debt of those most in need of relief: households whose income is below twice the federal poverty line or are insolvent.
RIP buys medical debt at a steep discount
Your donations allow us to buy debt in bundles. That allows us to buy debt at a fraction of the original cost. So whatever you donate has 100x the impact.
Together we wipe out medical debt
People receive a letter that their debt is gone. No taxes. No penalties. Just like that, they're free of medical debt.
Frequent Questions
Yes. We are a 501(c)(3) charity and your donation is 100% tax deductible.
---
Relevant Documents:
When we purchase a portfolio of medical debt, we abolish debt for individuals who:
Earn less than 2x the federal poverty level (varies by state, family size).
Debts are 5 percent or more of annual income.
Facing insolvency — debts are greater than assets.
We only buy debt that has been pre-qualified by our partners to meet at least one of these three criteria.
We never collect on debt we purchase, only forgive it.
---
No. With your help, we abolish medical debt permanently. Recipients have no adverse tax consequences, obligations, or strings attached.
For those whose medical debts are forgiven, the forgiveness is a gift from a detached and disinterested third party (RIP) as an act of generosity, so forgiveness of the debt does not count as income to the debtor. We will not file a Form 1099-C with the IRS.
Due to HIPAA laws, RIP Medical Debt cannot disclose the names of the debt relief beneficiaries.
RIP Medical Debt cannot relieve debt by individual request.
While we would love to help everyone who needs assistance, RIP Medical Debt cannot abolish medical debt for specific individuals. We approach the problem of medical debt by acquiring large portfolios of debt to help thousands of people at once.
Because medical debt affects so many people who may not have debt accounts in the portfolios we purchase, we have compiled a list of resources that may be able to help in ways RIP Medical Debt cannot.