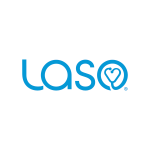 Campaign Created By
LASOHealth
Medical debt is a heavy burden stifling the futures of thousands of the most vulnerable in our community as well as the future of our city. Just how heavy?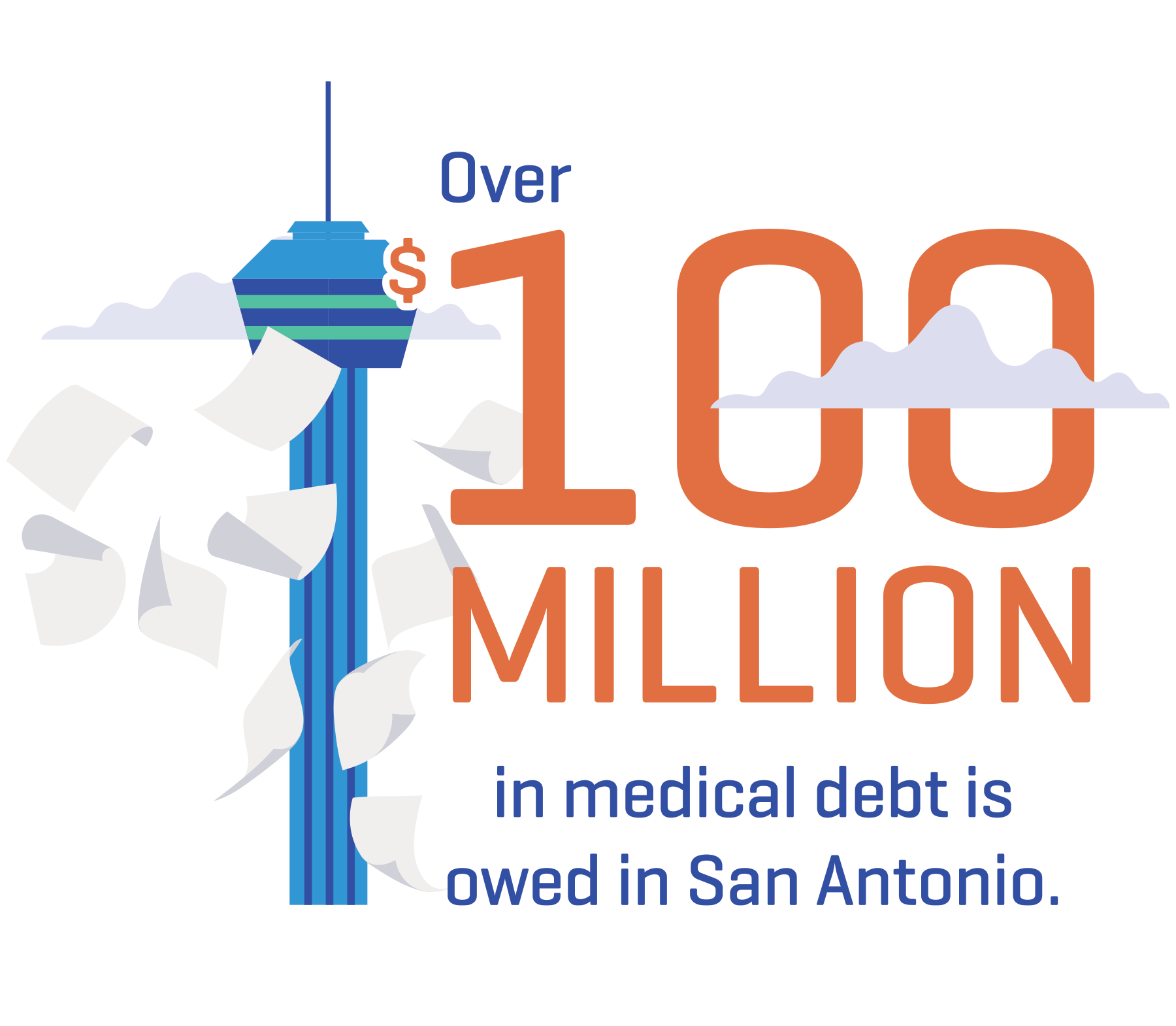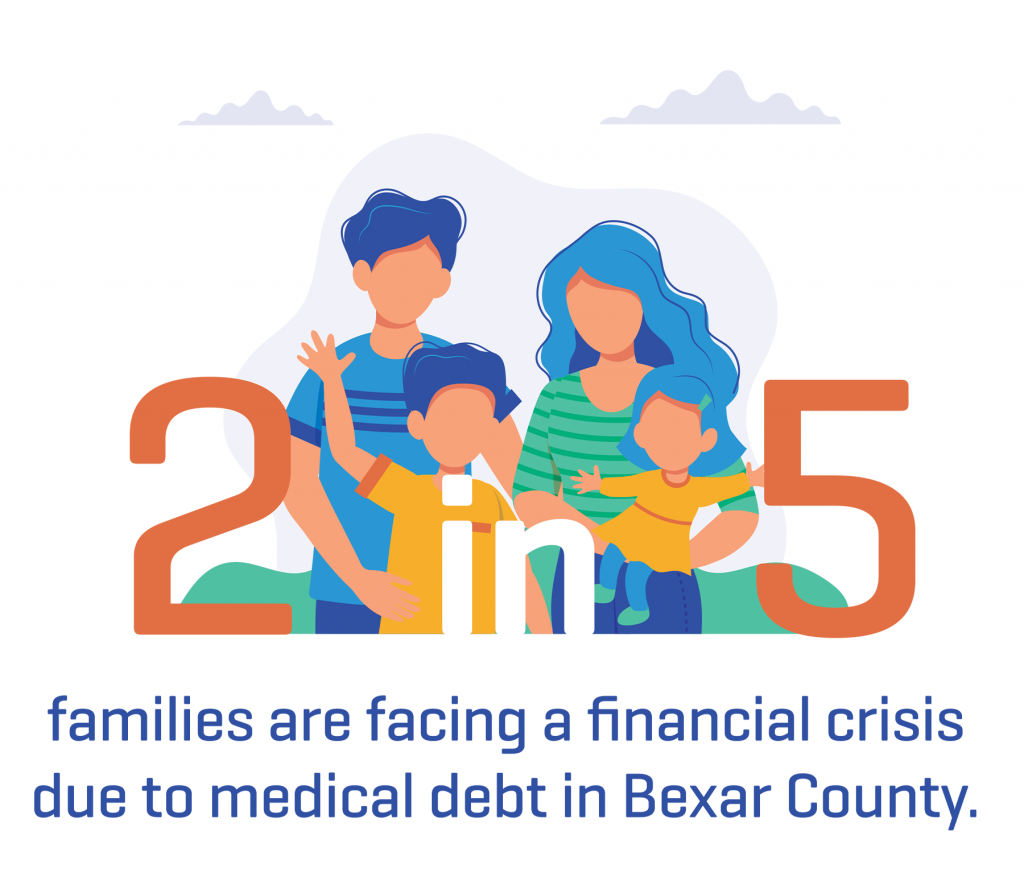 These families often carry these bills through no fault of their own and have to choose between paying for the most basic of life's necessities or paying down their debt. The good news – you can make a huge difference with a little change.
LASO Health, in partnership with RIP Medical Debt, is leading the campaign to erase $5 million of San Antonio's medical debt by raising just $50,000. RIP Medical Debt is a nonprofit that has already forgiven nearly $4 billion of the nation's medical debt by buying debt from collectors at a steep discount and then forgiving it for those most in need.

Remember, you won't just be giving. You'll be forgiving, restoring hope, providing a second chance, and making a life-changing impact on over 2,500 San Antonio families that will never be forgotten. Building a better world is a debt we all owe. And it starts with transforming individual lives.

Campaign Support Recipients
$2,059.16
raised of $50,000.00 goal
Recent Donations
Shankar P.

just donated $50

Kim G.

just donated $102.77

Leslie A.

just donated $102.77

Anonymous

just donated $100

Hamid M.

just donated $205.33

Anonymous

just donated $250

Tanya M.

just donated $5.33

Anonymous

just donated $25.20
Fundraise for This Campaign
Start a fundraiser to help those in need. Set a personal fundraising goal and track online donations easily with RIP.
1 Active Fundraiser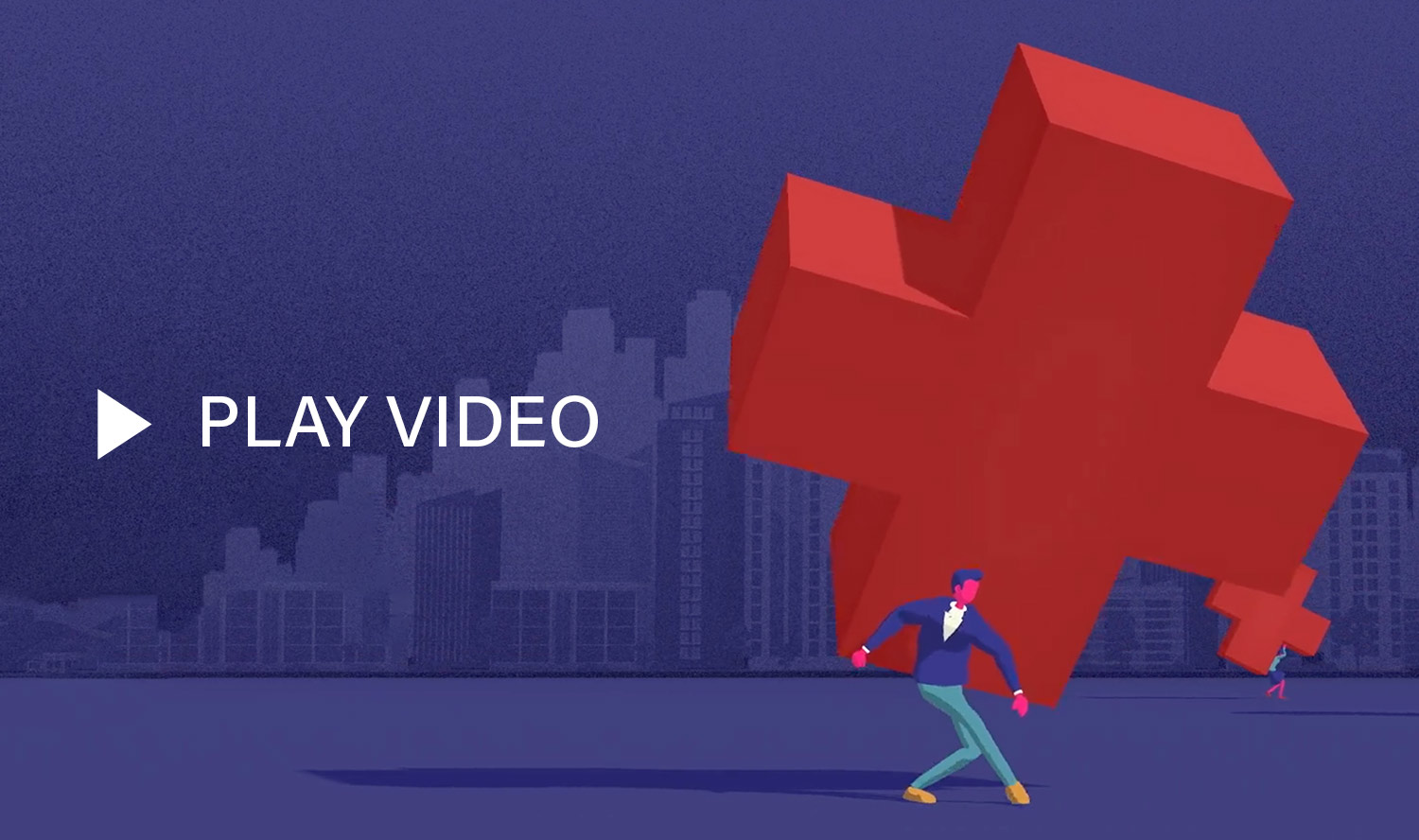 How RIP Works
Over a hundred million Americans, one in three, struggles with the weight of medical debt.
Here's how we lift them up.
---
You make a donation
With every donation, RIP uses its precise data analytics to pinpoint the medical debt of those most in need of relief: households whose income is below twice the federal poverty line or are insolvent.
RIP buys medical debt at a steep discount
Your donations allow us to buy debt in bundles. That allows us to buy debt at a fraction of the original cost. So whatever you donate has 100x the impact.
Together we wipe out medical debt
People receive a letter that their debt is gone. No taxes. No penalties. Just like that, they're free of medical debt.
Frequent Questions
Yes. We are a 501(c)(3) charity and your donation is 100% tax deductible.
---
Relevant Documents:
When we purchase a portfolio of medical debt, we abolish debt for individuals who:
Earn less than 2x the federal poverty level (varies by state, family size).
Debts are 5 percent or more of annual income.
Facing insolvency — debts are greater than assets.
We only buy debt that has been pre-qualified by our partners to meet at least one of these three criteria.
We never collect on debt we purchase, only relieve it.
No. With your help, we abolish medical debt permanently. Recipients have no adverse tax consequences, obligations, or strings attached.
For those whose medical debts are relieved, the relief is a gift from a detached and disinterested third party (RIP) as an act of generosity, so relief of the debt does not count as income to the debtor. We will not file a Form 1099-C with the IRS.
Due to HIPAA laws, RIP Medical Debt cannot disclose the names of the debt relief beneficiaries.
RIP Medical Debt cannot relieve debt by individual request.
While we would love to help everyone who needs assistance, RIP Medical Debt cannot abolish medical debt for specific individuals. We approach the problem of medical debt by acquiring large portfolios of debt to help thousands of people at once.
Because medical debt affects so many people who may not have debt accounts in the portfolios we purchase, we have compiled a list of resources that may be able to help in ways RIP Medical Debt cannot.