END MEDICAL DEBT:
Curing America's $1 Trillion Unpayable Healthcare Debt
---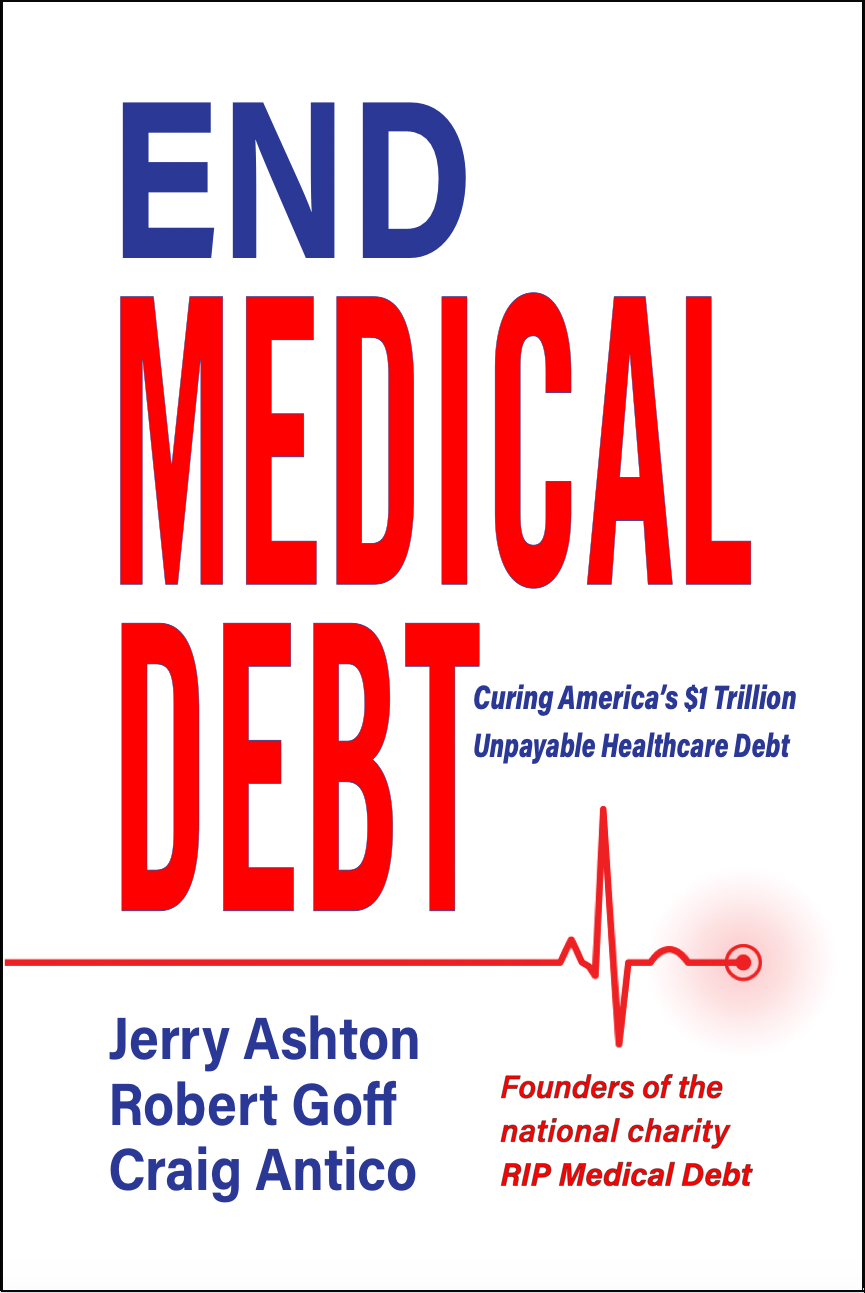 Introducing a new way to help those in need. With each copy of our new book sold, $500 in medical debt is relieved. The authors are donating all of their royalties to RIP for abolishing medical debt.
Amid all the urgent debate over rising healthcare costs and shrinking coverage, we have overlooked the devastating personal and social impact of an estimate $1 trillion in unpaid and unpayable medical debt.
End Medical Debt offers clear-eyed insights on America's broken healthcare system and what we each can do about it.
The book voices three distinct viewpoints on what causes medical debt and what we Americans can do in our personal lives and as a society to end medical debt for good.
The three expert authors are medical debt and healthcare industry insiders:
Jerry Ashton — 40 years in the credit and collections industry. Jerry is the co-founder and Director of Education and Outreach of RIP.
Robert Goff — 40 years in healthcare administration and senior management. Robert is the founding board member of RIP.
Craig Antico — 30 years in collections and debt buying. Craig is the co-founder of RIP.
End Medical Debt takes a deep dive into the origins and financial structure of the the U.S. healthcare system, the history of RIP Medical Debt and the value of debt relief. The book concludes with tips for dealing with personal medical debt and an frank examination of the most popular proposed solutions, such as insurance reform, regulating drug prices, adding a Medicare option to the Affordable Care Act, and Medicare for All.
---