From Exam Room to Kitchen Table:

The Role of Medical Debt in Health
2022 Policy Summit

Streaming Live

—

Wednesday, Oct 12, 1pm ET
About the Summit
RIP Medical Debt's 2022 summit, From Exam Room to Kitchen Table: The Role of Medical Debt in Health, comes as the medical debt crisis gains more attention from the media, researchers and lawmakers.
As the pandemic lingers, and a potential recession looms in the near future, medical debt remains a barrier for many in securing economic stability and good health, in addition to impacting historically marginalized people and communities of color more.
Medical debt deepens inequity and the affordability crisis in our country. Further, the stories of people affected by medical debt shine a light on the toxic stress and stigma that comes with medical debt, increasing the urgency for solutions and a shift in the narrative about medical debt from personal failure to systems failure. Our communities, government, industries and the health care system continue to debate solutions to the challenges of medical debt and all face constraints.
This forum will convene multiple perspectives on approaches to ending medical debt and affording people equitable access to the health care they need and deserve. Further, this summit seeks to identify barriers to policy solutions and to amplify the harm that inaction perpetuates for individuals nationwide every day.
Join us on the afternoon of October 12, 2022, via live stream where researchers, experts and industry leaders will contribute to in-depth conversations on the many challenges around the growing problem of unpaid and unpayable medical debt – and the potential pathways to eliminating medical debt.
RSVP Now
Watch the summit live by entering your details. We'll send you a link to watch the event.
Your privacy is safe. We never share or sell your information to outside parties.
Agenda & Speakers
1:00pm — 1:10pm ET
Welcome & Introduction
Next Session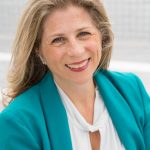 Allison Sesso
President / CEO, RIP Medical Debt
Allison Sesso
President / CEO, RIP Medical Debt
---
Allison Sesso became the President / CEO of RIP Medical Debt in January of 2020. RIP Medical Debt was established for the sole purpose of reducing the medical debt burdens of low-income individuals with limited capacity to pay their medical bills by leveraging donations from people across the country. They have abolished $6,748,483,828 to date for over 3,619,950 people. Under Allison's leadership and in response to the COVID-19 pandemic, RIP Medical Debt launched the "Helping COVID Heroes Fund" focused on relieving the medical debts of healthcare workers and emergency responders like nurses, home health aids, pharmacists, social workers, hospital technicians, the National Guard and others working on the front lines of the pandemic. It also benefits service workers and others facing financial hardship resulting from the COVID induced economic downturn. Through this effort RIP has abolished over $100 million in medical debt. Prior to joining RIP Medical Debt, Allison served as the Executive Director of the Human Services Council of New York (HSC), an association of 170 nonprofits delivering 90% of human services in New York City.
Under her leadership HSC pioneered the development of nationally recognized tools designed to illuminate risks associated with government contracts, including an RFP rater and government agency grading system. She led negotiations with New York City and State government on behalf of the sector and successfully pushed for over $500 million in investments to address the nonprofit fiscal crisis. During her tenure at HSC, Allison also led a commission of experts focused on social determinants of health and value-based-payment structures and published the report, Integrating Health and Human Services: a Blueprint for Partnership and Action, that examines the challenges of operationalizing relationships between health and human services providers, offering several recommendations. She also served on the New York State Department of Health's Social Determinants and Community Based Organizations (CBO) Subcommittee helping to formulate recommendations around the integration of CBOs into Medicaid managed care. Allison's work on behalf of the human services sector led City & State to recognize her as a top nonprofit leader in 2018 and 2019, one of the 25 most influential leaders in Manhattan in 2017, and one of New York City's 100 "Most Responsible" in 2016. She recently received the 100 "Most Responsible" award for the second time for her efforts at RIP Medical Debt.
1:10pm — 1:20pm ET
Lay of the Land:
What's New in Medical Debt Policy (and at RIP)?
Next Session
Eva Marie Stahl
VP Public Policy, RIP Medical Debt
Eva Marie Stahl
VP Public Policy, RIP Medical Debt
---
Eva Marie Stahl is the Director of Public Policy at RIP Medical Debt. Eva oversees development and implementation of RIP Medical Debt's policy work. She works closely with RIP's staff to ensure that beneficiaries' voices and experiences are centered in solutions that address the medical debt crisis. Prior to RIP, Eva was a leader in the health advocacy community for over a decade as Director of Policy & Partnerships at Community Catalyst. Eva was part of the senior leadership team responsible for developing state and federal policy agenda. During her tenure, she collaborated with national partners in coalition to advance health care affordability priorities. Eva also coordinated efforts to support health advocates and community partners advancing a health equity agenda that addresses social determinants of health, including economic security. Eva has a Ph.D. in social policy from Brandeis University and a master's degree from the Lyndon B. Johnson School of Public Affairs.
1:20pm — 2:05pm ET
Providers Weigh In:
How Medical Debt Impacts Patient Health and Decision‑making
Providers Weigh In:

How Medical Debt Impacts Patient Health and Decision‑making
---
Increasingly, research shows that medical debt is bad for our health and interferes with patient-provider caregiving and trust building. At the same time, provider and patients need space to openly discuss fears regarding the cost of health care and how it affects patient decision-making. During this round table, providers will share their expertise on medical debt as a social determinants of health and how medical debt affects patient trust.
Next Session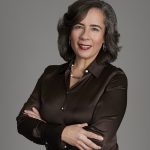 Moderator
Dr. Oxiris Barbot
President and CEO of United Hospital Fund and former NYC Health Commissioner, RIP Medical Debt Board Member
Dr. Oxiris Barbot
President and CEO of United Hospital Fund and former NYC Health Commissioner, RIP Medical Debt Board Member
---
Dr. Oxiris Barbot is a nationally recognized physician, public health practitioner, and innovative leader at the intersection of public health, social justice, and health care delivery. She was recently named president and chief executive officer of United Hospital Fund, a nonprofit dedicated to realizing an effective and equitable health care system for every New Yorker. She is the first woman to serve as president since the organization's founding in 1879.
Dr. Barbot's career has been defined by service, scholarship, and a commitment to community health equity. She led New York City's successful response to the first wave of COVID-19. Her strategic decision-making, leadership of early action to address racial inequities, and clear and effective communication in both English and Spanish made a significant difference in public understanding, rapidly flattening the transmission curve and addressing the needs of the most vulnerable. She showed both integrity and courage in providing strong, science-based public health leadership in a politically charged environment. While commissioner she was named to the Crain's New York Business "Notable Women in Health Care" list and City & State New York's "Health Power 100" and "Nonprofit Power 100." 
Dr. Barbot is also adjunct assistant professor at the Columbia University Mailman School of Public Health and was previously senior fellow for public health and social justice at The JPB Foundation. She received her undergraduate degree from Yale University, her medical degree from New Jersey Medical School, and completed her pediatric training at George Washington University - Children's National Medical Center.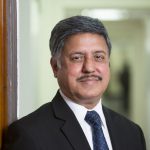 Dr. Ram Raju
Former Senior Vice President with Northwell Health and CEO with NYC Health and Hospitals Corporation, RIP Medical Debt Board Member
Dr. Ram Raju
Former Senior Vice President with Northwell Health and CEO with NYC Health and Hospitals Corporation, RIP Medical Debt Board Member
---
Ram Raju, MD, combines his executive leadership experience in health care with a deep commitment to achieving social equity to improve the health of communities in need. As the former senior vice president and community health investment officer, he evaluated the needs of Northwell Health's most vulnerable communities, and provided solutions for them by collaborating with community-based organizations. He's responsible for promoting, sustaining and advancing an environment that supports equity and diversity, and helping the health system eliminate health disparities.
Dr. Rishi Manchanda
CEO, HealthBegins
Dr. Rishi Manchanda
CEO, HealthBegins
---
Dr. Rishi Manchanda is a physician, author, and healthcare leader who has spent more than a decade developing novel strategies to improve health in resource-poor communities. He has served as director of social medicine for a network of community health centers in South-Central Los Angeles, as the lead primary care physician for homeless veterans at the Greater Los Angeles VA, and as chief medical officer for a self-insured employer with a large rural immigrant workforce. In his 2013 TED Book, The Upstream Doctors, and 2014 TED Talk, he introduced readers and viewers to the Upstreamists, a new model of healthcare workers who improve care by addressing patients' health-related social needs, such as food, financial, and housing insecurity. The talk has been viewed nearly 2 million times, and the book has become recommended reading in medical schools and universities across the world.
Panel 1
2:05pm — 3:00pm ET
Case Critical:
On the Frontlines of Medical Debt
Case Critical:

On the Frontlines of Medical Debt
---
Right now, the nation faces a steady uptick in chronic and serious disease, exacerbated by the COVID-19 pandemic. Workers face the erosion of employer health benefits packages that expose them to more health care cost-sharing than ever before, even as rising inflation curbs how far their take-home pay will stretch. On top all of this, our nation still largely operates under a debt collection framework that treats medical debt as if it is an optional consumer purchase rather than a fundamental human need. Medical debt has drawn public ire—and policymaker attention—in fits and starts over the past two decades. Yet it persists—and the impact on patient health is only just beginning to be researched.
Here's what we do know: fears of incurring medical debt are top of mind for many patients, but questions about affordability, paying for treatment, and financial counseling are under-utilized in most clinical settings. This panel will outline how patients currently integrate financial decision-making into their health care journeys; where and when they tend to hit financial barriers; and the impact this has on their well-being. Panelists will debunk common myths about the availability and adequacy of our current health care safety nets. They will examine how medical debt disproportionately impacts women and people of color and share how "financial toxicity" impacts patient outcomes, including mental health and wellbeing. Finally, they will offer insight into the kinds of organizational, systemic, and research changes we need to break down silos and drive good policy.
Next Session
3:00pm — 3:15pm ET
Coffee Break
Next Session
Panel 2
3:15pm — 4:10pm ET
Mission Critical:
Key Perspectives on How to Address Medical Debt Right Now
Mission Critical:

Key Perspectives on How to Address Medical Debt Right Now
---
It is well-documented that medical debt is pervasive. Approximately 23 million individuals across the U.S. owe an estimated $195 billion in medical debt, according to a Peterson-KFF Health System Tracker analysis. It is burdening real people financially and emotionally but does not affect people equally. Health events happen and bills keep coming, leaving millions of people financially vulnerable and greater likelihood to skip care they need to be healthy. As we heard from our first panel, the harm of debt is significant, toxic, and long lasting. In this panel, we turn to the systems of care and industries that play a role in keeping us healthy.
As the issue of medical debt gains more attention, stakeholders are more actively engaged in proposing solutions to decrease the burden on patients. Yet many of the proposed solutions require significant policy and system shifts that could take years to realize. What is clear is that the situation is dire and no one stakeholder can solve the problem of medical debt alone. We begin this conversation with one guiding principle: any solution must hold patients harmless as they continue to bear the brunt of the failings of the health care financing system. As inflation rises, so do premiums and out-of-pocket costs, making affordable and comprehensive coverage out of reach for working people across the country. Similarly, COVID has cast a long shadow on our health care system leading to strained delivery systems and provider burn out.
In this panel, we pose the question of a few key stakeholders: How can we all be part of the solution right now? In this discussion, we seek to seed opportunities to identify common ground policy objectives that can help patients avoid medical debt—and improve the status quo for providers—in the next two years. Medical debt is too big a problem to be solved by one partner and one solution – we must create a space to work and partner together, acknowledging each other's constraints.
Next Session
4:10pm — 4:20pm ET
Call to Action
Next Session
4:20pm — 4:30pm ET
Closing Remarks and Acknowledgments